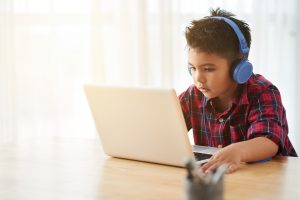 Reading and Thinking Together / Leyendo y Pensando Juntos
is a collection of digital readings from our award-winning
Flying Start to Literacy™
and
Despegando Hacia la Lectura
™
paired texts
. For each selected text, an adult reads the text aloud in English or Spanish, posing questions and comments to stimulate a young reader's thinking and interaction with the visuals and print.
Through this engaging and purposeful read, students are encouraged to pause, attend, consider, and reflect on the ideas in the text. And—by using paired texts—students naturally relate ideas that connect the two books.
After reading, students are encouraged to revisit the text for their own purposes.
Notes to Teachers
offer follow-up ideas to deepen meaning-making through discussion and suggestions for responding to texts through Drawing, Writing, Making, and Doing.
Click a stage on the side menu for video content in both English and Spanish