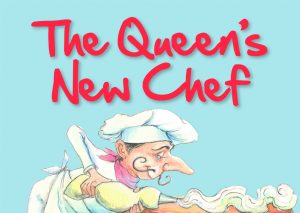 Written by: Hannah Reed
Photography by: Naomi Lewis
Read by: Nilaja Taylor
Guided Reading Level: J
Run time: 13:45
The Queen's New Chef is a narrative about a queen who holds a contest to find a new chef. Chefs from around the land enter the contest and make the sweetest, creamiest, desserts possible. But a cook who makes a healthy stew wins the contest.