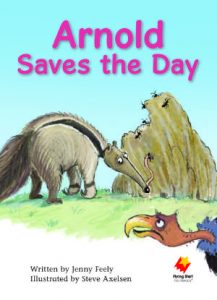 Written by: Jenny Feely
Illustrated by: Steve Axelsen
Read by: Nilaja Taylor
Guided Reading Level: L
Run time: 13:37
Arnold Saves the Day is a narrative about an anteater called Arnold. The other animals think that eating ants is disgusting, so Arnold stops. Soon, the animals have lots of problems with ants. They realize they need Arnold to eat ants after all.