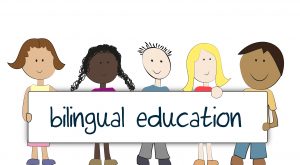 Bilingual Education focusing on preview, view and review technique 
In this video Educational Consultant, Vivian Pratts highlights the three pillars of Bilingual Education.
She discusses simultaneous biliteracy through paired literacy texts and the Preview, View, Review technique. In addition, she explores the context of content instruction through literacy.
In 2013, 62 million people in the United States spoke a language other than English, with 11% of all students in the U.S. classified as English Learners.
Also, Pratts explains how biculturalism is rarely discussed when it comes to the three pillars of dual language education. These include academic achievement, biliteracy, and biculturalism.
The question that is posed, when it comes to Bilingual Education and dual-language programs is, "Who are the learners?"
Often, dual language programs do not know the learner, who they are serving, and how a learner in a dual language bilingual program differs from a monolingual learner in different programs.
Furthermore, Pratts points out that we need to start by knowing who the learner is and what are the learners' linguistic configuration. How one becomes bilingual is unique to each individual. Everyone develops bilingualism in different contexts. Students learn the same way, and their linguistic configurations from one student to the next will be different. 
Bilingual Education - Click the link below to learn more about Emergent Bilingual learners in the follow-up video with Vivian Pratts. 
Emergent Bilingual - The Transition from Defining Students as English Language Learners to Emergent Bilingual