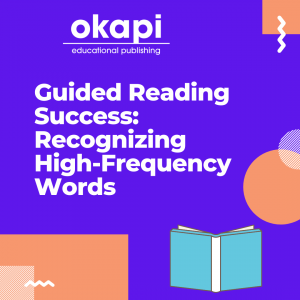 The key to success for beginning readers is recognizing high-frequency words. One of the first hurdles a beginning reader must overcome when learning to read is being able to instantly recognize high-frequency words. The 100 most common high-frequency words make up 65 percent of all written language. If students are to become confident and fluent readers, they need to recognize these words automatically. So how do students acquire this vocabulary? We know from our own experience in the classroom that beginning readers need to read these high-frequency words over and over again so that they are committed to memory and are instantly recognized. Research supports what our experience shows.
Recently, I was taking a Guided Reading lesson with a group of eager prep students - Jessica, Tom, Danni, and Luke. The group was reading a Level 2 book about a girl exploring a park. The students had no problem holding onto the pattern of the text. And, inspired by the engaging photographs, they had lots to say about what the girl was doing and what they liked to do in a park. We were off to a good start.
We were re-reading the book when all of a sudden Danni's eyes lit up. She pointed to the wordplay in the first sentence. "That says play," Danni said. Then, she pointed to the wordplay in the second sentence. "And that says play." It's always a joy to witness a young reader make a discovery like this - Danni had worked out that she could recognize a word, that she could actually read! The pleasure I got from this small incident was twofold. I was pleased with my role as her teacher. But I was also pleased because I had had a consulting role in the development of the book she was reading. During the publishing process, we paid great attention to the supportive features that would assist students as they learned this foundational vocabulary.
We wrote books in pairs; each pair of books sharing the same high-frequency words but in different sentence structures and text types. We repeated the high-frequency words many times both within each book and across several books. We made sure that there was a low ratio of unfamiliar words, and those words were highly supported with pictures, and by the pattern and the context. We introduced high-frequency words gradually and systematically. It is always a great feeling to see a book do what it should – provide systematic support to beginning readers, as well as interest and excite students.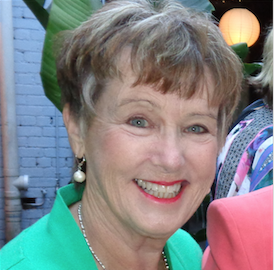 Lyn Reggett is a literacy and publishing consultant currently working in the United States and Australia. Lyn began her teaching career in New Zealand where she taught mainly in elementary schools and became one of the first Reading Recovery Teacher Leaders in New Zealand. In the United States, she has worked extensively as a consultant in elementary and middle schools particularly in New York City, Seattle, San Diego, and Sacramento. In Australia she continues working as a coach, believing that coaches need to be working actively in classrooms, as well as leading professional development sessions. She has been associated with Eleanor Curtain Publishing since 2009, pursuing her interest in, and passion for literacy teaching and learning. She works as part of a talented and dedicated team to develop and produce high-quality books for students. One of the joys of her job is to field test this material in schools, where students enlighten and teach her.
Lyn joins an outstanding lineup of Presenters at the Third Annual Balanced Literacy Symposium.