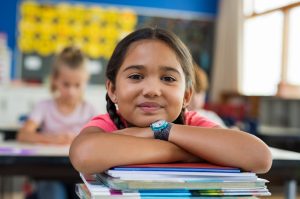 Introducing
Biliteracy para todos
™, the essential new resource for dual language learning. This unique program has been carefully crafted for simultaneous Spanish-English instruction targeting language, content, and
translanguaging
objectives.
Teaching for Language Connections
The
program
consists of three developmental stages: Early Biliteracy, Developing Biliteracy, and Advanced Biliteracy. Each of the developmental stages will come with a full range of
teacher support materials
and selected
paired texts
for two separate resources:


Cross-Linguistic Connections for whole-class instruction. Lessons will help teachers engage students in noticing and analyzing similarities and differences across the two languages at the phonology, morphology, grammar, and syntax levels.


Preview-View-Review for the whole class and small groups. Grade-level lessons are based on a big idea that is supported through paired, connected texts in English and Spanish.


Preview these
Lesson Plans
from the program which encapsulate
Biliteracy para todos
' groundbreaking approach to dual language instruction.
Preview-View-Review (PVR) Lesson Plan

Phonology (CLC) Lesson Plan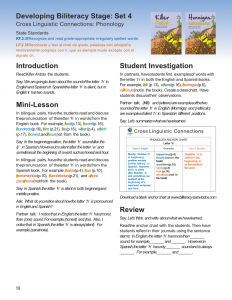 Morphology (CLC) Lesson Plan